In today's modern age, users expect much more from a website than just high-quality texts. A website must appear attractive, be enjoyable to look at and encourage users to read its contents. It is therefore no surprise that many creative roles focus exclusively on the design of a website.
Why spend a lot of time on design when it is all about content?
Content is king, everyone is familiar with this statement. Every programmer and every SEO operator knows this – but there is much more at stake. What use is the best content or a website being found through search engines if visitors leave the site again after a matter of seconds? This is where the principle of video backgrounds comes in. It used to be the in thing to use large-scale images or place special emphasis on individual video elements – but take a look at PayPal's current site, which welcomes visitors with an attractive video clip. In summary, videos are not about disseminating large quantities of information, but rather about tying users to a website and capturing them emotionally.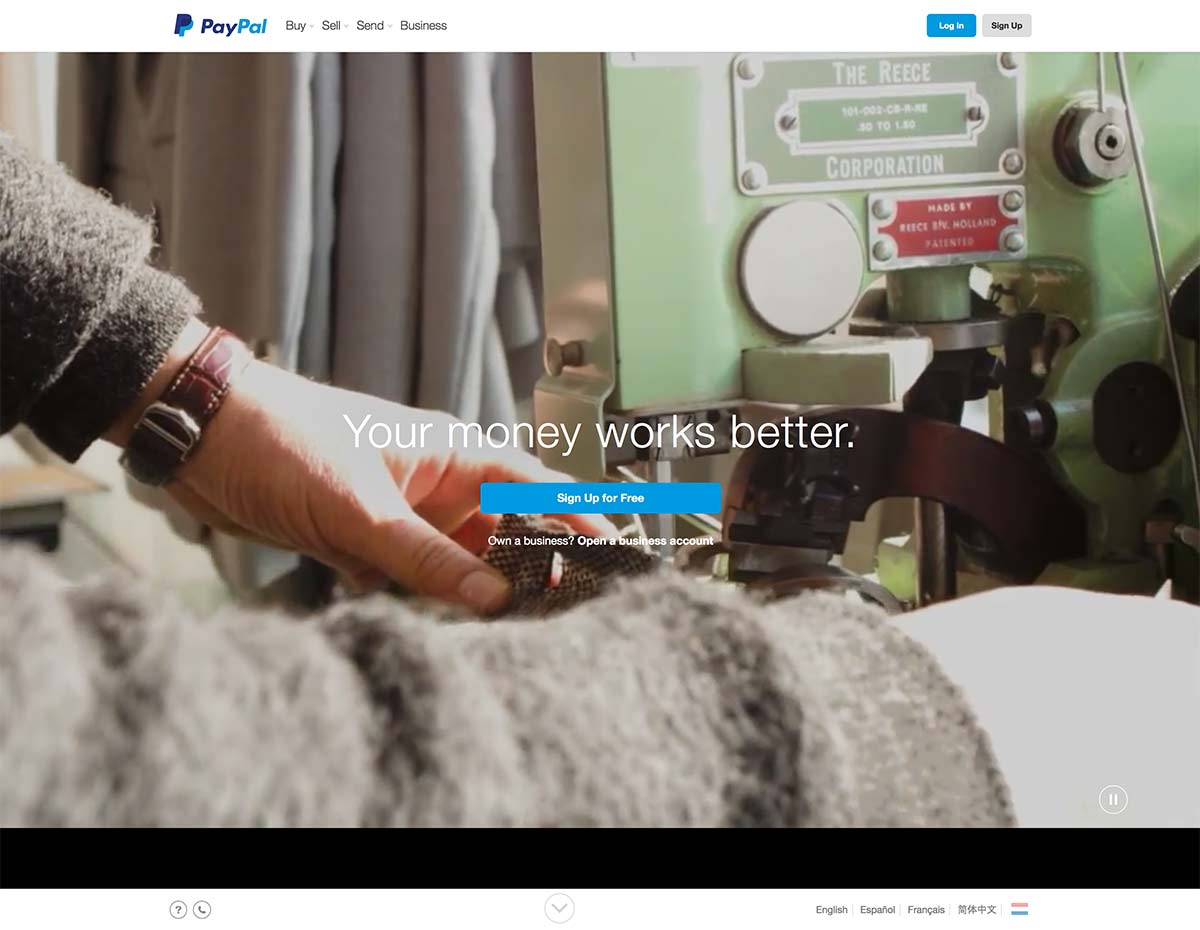 Video backgrounds as an emotional anchor?
Videos and images running across the entire background of a website provide a clear message and a great atmosphere. They set the mood and allow for a special market positioning. Ultimately, the technology involved in video backgrounds is neither new nor innovative – it has simply not been used until now due to loading time and accessibility issues.
Technical implementation of video backgrounds
This is arguably the point why full screen videos are enjoying increased popularity: where previously complex Flash animations were required, cancelling out any accessibility, HTML5 provides a welcome change: thanks to modern programming languages, web designers can now create accessible, mobile and customer-specific websites that delight visitors with real content.
What is the ideal place to source a suitable video from?
As you can imagine, good video planning is essential in ensuring the success of a video background. You will need to consider sources for obtaining a suitable video. Do you want to record one yourself? Nowadays, modern smartphones and tablets have a good camera function, making this method the most cost-effective solution. Some previous experience would be useful, however.
A further and convenient option is to source a video from one of the various video platforms online. You will need to ensure you do not breach any copyright laws. Look for royalty-free or unrestricted-use videos.
The most authentic and technically demanding solution is a customised production of a video clip. Many suppliers offer videos specially suited for website backgrounds that can be produced according to your own specifications.
What are the key considerations regarding video backgrounds?
Quality, duration and file format are key factors. The file must not be too large (with the right length and compression, videos can be under 2MB) and should be supplied in MP4 format. Important note: for Google Chrome, you will have to use a different format (WebM), as the video will not play otherwise.