If you are starting a new website project, it often makes very good sense to visualise your own ideas before you start. This gives you a "Look & Feel" and not just for presentations. You avoid overly abstract thinking, and your own thoughts are free to develop good design and a successful message to the customer. Here we present five good wireframe tools, with which you can create good website models.
Mockingbird
Mockingbird is a relatively new web-based wireframe tool that is limited to the essentials, but leaves hardly anything to be desired. Models of pages can be linked, and you can launch a preview and print designs as pdf files. Operation is simple and very user friendly. Various elements can be drawn by Drag & Drop onto a white page. Intelligent text boxes simplify formatting. Mockingbird also makes it possible to share the pages with other users in order to develop joint projects. It works well and smoothly in every browser and delivers good results after brief training.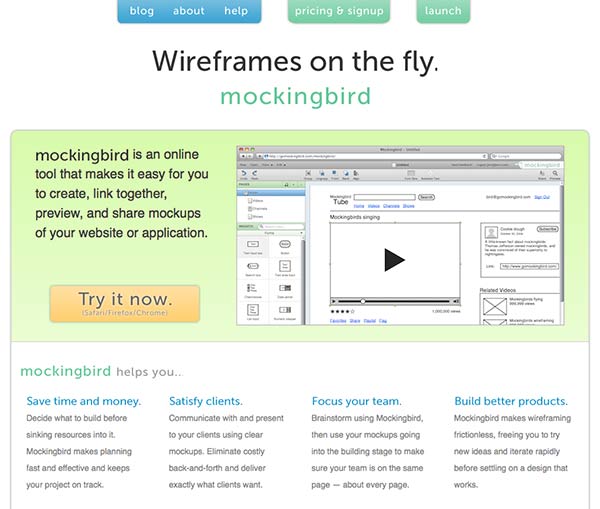 Pidoco
Pidoco is also a web-based tool to create clickable wireframes for the web, mobile devices and enterprise applications. It is very easy to use and offers the function of sharing projects and much more.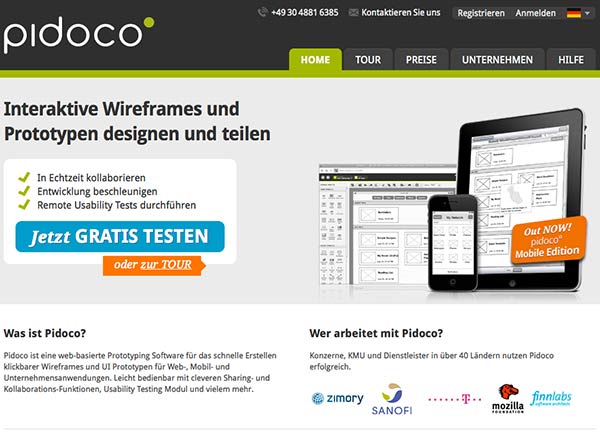 Cacoo
Cacoo is a user friendly online drawing tool. Users can easily draw a large variety of charts, and create sitemaps and network charts. The Drag & Drop system is relatively simple. Simultaneous work on projects is also possible. A particular highlight is the Undo function, which saves all changes, so that you can always go back to the beginning of your work.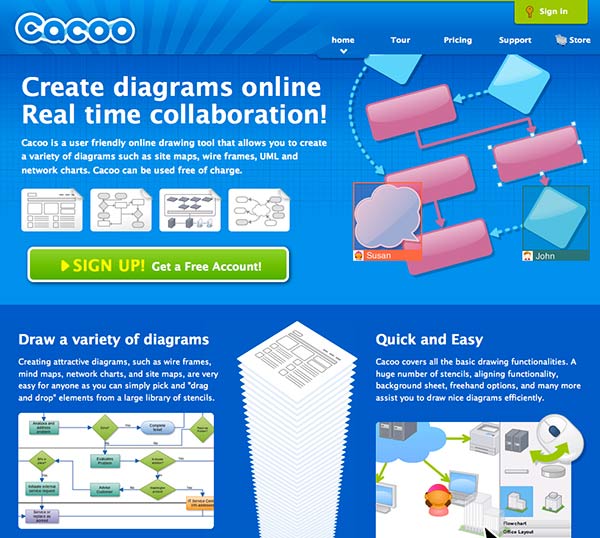 Pencil
The mission of this program is to offer an open source tool that can help everyone to draw diagrams and web models. The top features are: a good selection of templates to facilitate the work and the ability to create multi-pages with backgrounds. The prototype website can be exported as a PNG image, web page, OpenOffice file, pdf or doc file. Particularly interesting for Firefox fans: Pencil won the Mozilla award: Best New Add-on 2008.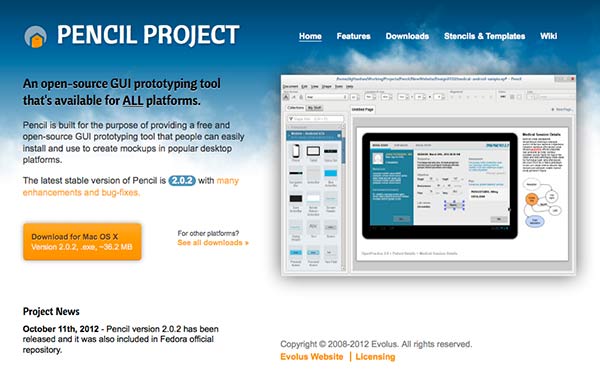 Simple Diagrams
Simple Diagrams is a small desktop application that makes it possible to draw ideas very rapidly and easily. The program has just enough functionality as is needed to describe and sketch ideas. It is based on an Adobe AIR platform. So it runs very smoothly on Mac, Windows and Linux. And because everything is so simple and self-explanatory, you can achieve good results in a matter of minutes.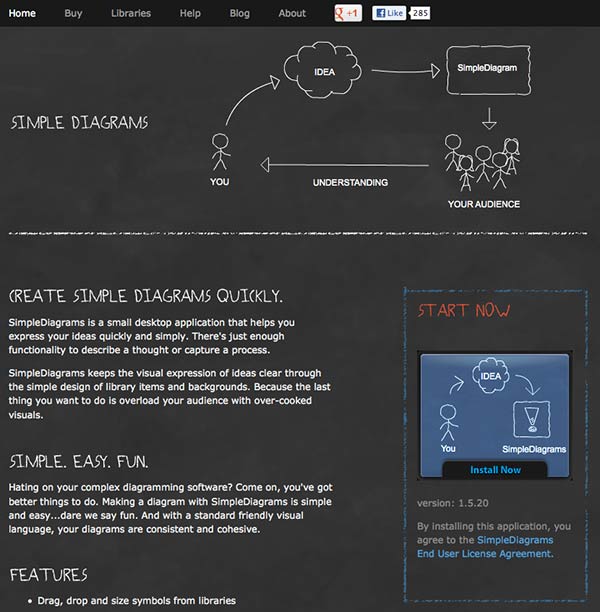 Balsamiq
Balsamiq also runs without installation in the Internet browser on the Mac and Windows. It is designed like simple diagrams with Adobe Air and exactly like that application provides the drafts in seemingly final designs, but also uses a look that is reminiscent of handmade sketches. Approximately 80 components and ready-made dialogue elements such as combo boxes, check boxes and input fields are included in Balsamiq. If that is not enough, you can also incorporate your own pictures. The designs are linkable, and the export facilities very good. We find the program optimal and have been using it for some time for our designs. Highly recommended.